Bill Gates, who had the most money in the world, once said: "Banking is essential, banks are not."
With your cash no longer piled up in a bank vault, why would you need a bank to let you access, spend and manage your money? After all, when did you last visit a bank branch? Money is digital now. It's all spreadsheets and data, digital reconciliations and transfers. And in this digital world, banks are analogue beasts struggling to adapt from paper to pixels.
So Bill's idea was a great idea even back in 1994. But no one listened.
Until we did.
We put you at the heart of a solution by creating U. It's a personal account for the digital world. It runs from your phone, and provides the money and contactless debit card services you would expect. In this respect it is a better, digital, version of what you have always had from a bank. Except, it's not a bank.
Why "Unbank" with us?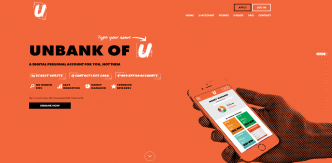 Here's why. Banks make money by lending out your money to others at higher interest rates than they pay you. Just check today's saving interest rates. You'll be lucky to make 2%! However, your overdraft interest will be 18% or more.
But increasingly since the crash of 2008, they resorted to making money from selling other services to their customers (such as PPI, mortgages, credit cards and so on). It created some really bad behaviour and loss of trust. Fines of £billions and £billions have been paid. Many think there's more to come.
The banks' other 'big idea' was penalty fees on current accounts; hidden charges and complex pricing models that are tough for normal people to understand. They invented the 'Free-if-in-Credit' accounts, which most people today now use. These accounts hope you go into debt, either planned, (or worse still, by mistake), so they can actually charge for something they said was free.
A £5 charge here. A £25 charge there. These mount up. Stealthily. And the banks love them. Each year 16 million British people have unexpected overdrafts which cost them fees and penalties, ranging from £5-100 per month. 24 million people have overdrafts, which often they exceed by mistake and so pay extra fees too.
According to the Treasury, the banks make £1.25 billion each year from your mistakes. These charges don't affect the wealthier people that banks love, but for the most normal people for whom money is tight, this is unfair. In fact, it's a scandal. A huge business model, created by banks, to prey on less wealthy customers' mistakes. Wow. No wonder trust in banks is so low.
Introducing you to U
At U, we have a different approach. Because we don't lend out your money, our business is just about providing an account with clearly and fairly priced services, where you pay for what you use, not for what others use.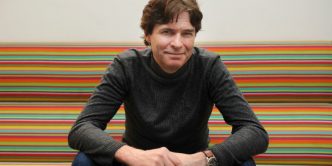 The U Account lets you budget, spend and pay your bills more easily, so that hopefully you can put money aside for a rainy day and avoid unnecessary borrowing. It also means no penalty fees and unexpected charges. (Many of us need to borrow too; we aren't anti-lending, just opposed to how the banks subsidise free service for those who don't need to borrow, from penalties and fees levied from those who have to).
So that's the origin of what we call our "Unbanking" philosophy. It means we have a positive reason to provide a positive service that keeps your money in the positive. It's called the U Account because it lets YOU personalise it closely to your own specific requirements, to have a view of your money, to ring-fence money for bills and pay them from Extra Accounts and so on. It is modern, helpful to your situation, and pretty cool too.
All of your funds are held with a major UK bank in a single business account under the regulatory control of another bank, not by us. So your money is as safe as can be. Let's be fair. Love them or hate them, the banks have scale and strong balance sheets and Business needs them. It's just that they suck at dealing with people.
So you may well be better off Unbanking and opening a U Account. It will let you personalise your budgeting, avoid borrowing and start to pay off credit cards and overdrafts once and for all. And it will help you spend and manage your money to suit your needs, not theirs.
So it's not "The Bank of XYZ", but "The Unbank of U".
After all, it's for YOU, not them.
---
This guest blog was was contributed by Alex Letts, Founder and Chief Unbanking Officer of U, a digital current account company