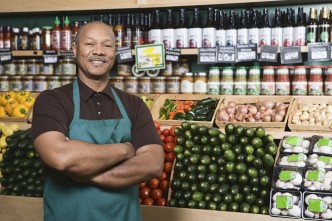 Responsible finance providers have historically been known as Community Development Finance Institutions (CDFIs).
We represent and support around 60 responsible finance providers in the UK.
Our members provide access to fair, affordable finance to people and businesses. This usually takes the form of loans, delivered responsibly and with passion.
Responsible finance providers tailor their services locally to the needs of those often excluded. They offer a personal service, a supportive approach and a real alternative to traditional bank lenders and finance providers. Their finance creates jobs, boosts enterprise and fuels growth.
Responsible finance providers aim to build hope, create opportunity and change lives. They are driven by a mission to bring social and economic benefits to people and places, rather than a desire to make profits for shareholders.
If you are looking for a loan from a responsible finance provider, you can search for your local provider here.