Just Finance is our vision for the future of responsible finance
Access to fair and affordable finance remains a barrier to many. This is a drag on our economy – entrepreneurs are being held back and there is a dearth of community reinvestment.
Responsible finance providers are stepping up to fill the gaps caused by market failure.  But to fill the £6bn gap, responsible finance needs more investment.
Just Finance maps the actions that are needed to ensure we all have the basic right of access to fair finance. These include:
Banks must work with responsible finance providers and refer on declined customers
A £150m capital fund must be created to expand the responsible finance network (formerly known as the CDFI industry)
Local Enterprise Partnerships (LEPs) and local authorities must use responsible finance providers as channels for distributing European funding
The Government must introduce community investment legislation, to support underserved markets
The Financial Conduct Authority (FCA) must ensure banks disclose where they are and are not lending, and how they support community lending
Major investment is needed in responsible finance infrastructure, to link up lending, community saving and support
Responsible finance must reach the scale to ensure access to fair finance is no longer the preserve of the few, but the right for us all.   Support us in making this a reality.

Just Finance
May 2014
Download – 3 MB
Tweet your support using #JustFinance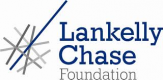 Just Finance was made possible through the generous support of The LankellyChase Foundation