Greater collaboration between existing local finance organisations could transform the lives of the millions of Britons excluded from mainstream financial services. Two million people do not have a bank account and nine million people do not have access to mainstream credit options.[link] So at least 14% of the UK's population faces financial exclusion. This impacts on their ability to participate in the economy and build financial resilience through savings, among other drawbacks.
A new report, Tackling Financial Exclusion Through Local Finance Partnerships, funded by the Barrow Cadbury Trust, sets out how responsible finance providers could serve many more consumers through partnership working.
The ability to access fair and affordable financial services remains a challenge for millions of UK residents and businesses. Unlocking better access and greater choice would help people to manage their finances with significant beneficial knock-on effects for the wider economy and society.
As with most complex market failures, there is no silver bullet to tackle financial exclusion. It requires a range of approaches closely matched to individual needs. This research explored the impact on financial exclusion of local finance institutions which provide alternative financial services (loans, savings accounts, advice). It found that by working in partnership, these finance institutions could have significantly greater impact, reaching many more consumers. Good examples of this already exist in the UK, for example Scotcash and Headrow Money Line.
These initiatives are often locally-focused and pioneering in how they are tackling financial exclusion. This report brings together the experience, learning and aspirations of existing partnerships to explore their impact, lessons learnt and future aspirations. While it is important to acknowledge the limitations of partnerships, there are reasons for optimism given the impact of local finance partnerships so far and the innovative, adaptive nature of local finance ecosystems.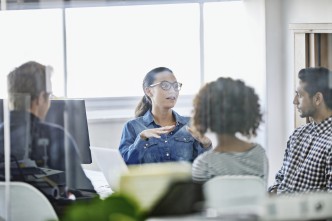 The research findings identify three partnership models (referral, consortium, and integrated) offering blueprints of successful frameworks for collaboration, and key considerations for organisations when going into partnership.
The research highlights six key steps, critical for success, when setting up a partnership:
Identifying a target market and therefore objectives
Designing a product response
Legal and regulatory requirements that determines the consumer journey
How the partnership is funded
Designing practical incentives
Practically managing the partnership and sharing lessons and good practices
Partnerships can provide an effective solution to a particular problem, but it must be led by customer demand. In order for local finance partnerships to build the scale required to tackle financial exclusion in the UK, the report calls for the following actions:
Partnerships should take a customer-first approach
Local finance organisations need the leadership and space to innovate
Utilise flexible, fit-for-purpose technology
Proportionate regulation to enable innovation in this sector
You can download the report and executive summary below.
We have also produced a practical toolkit, to guide practitioners through the process of setting up a local finance partnership.

Tackling Financial Exclusion Through Local Finance Partnerships
May 2017
This report examines what makes a successful local finance partnership, and how these can be replicated to tackle financial exclusion across the UK. The report draws on experience from the UK and USA.
Download – 2 MB

Tackling Financial Exclusion Through Local Finance Partnerships - Summary
May 2017
The executive summary of our research into local finance partnerships and how they can be replicated to tackle financial exclusion in the UK.
Download – 164 KB

Creating Local Finance Partnerships
August 2017
This toolkit sets out the steps involved and the factors to consider when setting up a local finance partnership.
Download – 354 KB