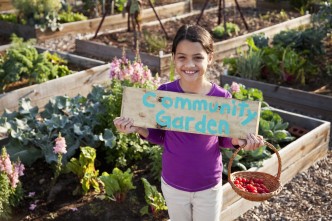 We are part of an exciting new initiative helping local community groups and organisations who want to take a lead in shaping their economies for the benefit of local communities.
The Community Economic Development (CED) programme provides specialist support and advice and grant funding to help residents, local businesses and public sector organisations to work together to develop the best ideas to strengthen their local economy.
Whether that's working on a strategy to promote local spending, exploring the possibility of developing a rural broadband co-operative, or working with key organisations to promote community-led housing, this programme is for passionate people who are committed to working together on a local economic plan that can deliver real local benefits.
Examples of CED in action:
In West Dorset rural communities have created local food links and new food enterprises.
In Haringey money and jobs are being saved through a co-operative programme on energy efficiency.
In Preston the local authority, police and health services are looking at where they can place contracts with locally owned businesses.
In Bristol growing numbers of people have joined the local credit union for local savings and a currency that can be cashed with local enterprise.
In the Black Country a loan fund supports local businesses turned down by high street banks to survive and thrive.
We are currently working with partners Co-operatives UK, Community Development Foundation, Locality and New Economics Foundation to deliver the CED programme. We will help 50 communities to develop their own community economic development plan. Each bespoke plan will identify practical opportunities to develop the local economy and boost participation so the community are actively engaging in discussions about the economic future of the local area.
We have put together a CED resource bank which gives examples of good practice and innovative examples of communities already making a difference to where they live which can be found here.
You can also find out more on the My Community website.