Co-ordinating strategy across digital and governmental channels
This is the first in a series of blogs that looks at the financial inclusion ecosystem in other countries.
A new, more integrated strategy for Mexico
Mexico is embarking on a sophisticated financial inclusion strategy aimed at expanding access to finance to underserved and excluded populations. Drawing on innovative programmes from developing and advanced economies, the strategy will attempt to decrease risk and cost for consumers, and make serving lower income markets financially viable for for-profit and non-profit lenders.
When current president, Enrique Peña Nieto, launched the new strategy during the summer of 2016, his words were rooted in the ultimate purposes of access to finance. He and spoke of empowering women, the relationship between access to finance, productive capacity and the provision of welfare, and emphasised a rights-based approach, inclusive of all communities and geographical regions.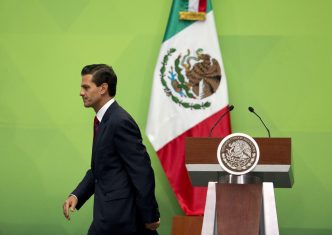 Going beyond that, he referenced the foundational work needed to effectively pursue these goals: the need to expand financial and technological infrastructure, to provide better financial education and protection against exploitation, and to leverage the data which comes from digital provision to effectively evaluate the impact of policies over time.
Initiatives in financial services, public education, social welfare, telecommunications and digital technology have all fed into a comprehensive, over-arching approach.
Nieto's intricately painted picture needs to incorporate a wide range of partners and stakeholders, and robust coordination, to achieve its goals. This was something Nieto's predecessor, President Felipe Calderón, acknowledged when creating a 'National Council on Financial Inclusion' to coordinate planning and support implementation of the strategy across a number of governmental and regional departments.
The objective of the Council is to ensure the commitment from financial authorities and private sector participants to design, coordinate and promote Mexico's National Financial Inclusion Policy. Its ten core members are listed below:
The Ministry of Finance and Public Credit (President of the Council)
Undersecretary of Finance and Public Credit
The Governor of the Central Bank of Mexico
Deputy Governor of the Central Bank of Mexico (as appointed by the Governor)
Federal Treasurer
Head of the Institute for the Protection of Banking Savings (IPAB)
President of the National Financial Consumer Protection Commission (CONDUSEF)
President of the National Banking Securities Commission (CNBV)
President of the National Pension SystemCommision (CONSAR)
President of the National Insurance Commission (CNSF)
It is the existing commitment to large-scale, multi-faceted coordination which has made it feasible for Mexican policymakers to consider a more complex, and potentially much more effective, approach. It should be noted that other government agencies and national financial associations as well as other private sector stakeholders will be able to participate in the Council sessions.
Co-ordinated work by the Council has already resulted in a shared approach to financial education with the Financial Education Committee, the introduction of rules by the Ministry of Finance requiring bank statements to clearly disclose the costs of financial services, and a strengthening of the powers of the National Agency for Financial Consumer Protection (CONDUSEF).
Digital integration
The task at hand is formidable as the underserved and excluded population in Mexico is substantial. 61% of adults did not have a bank account in 2014. Solely in terms of physical access, 57% of municipalities in Mexico lack access to even one bank branch or microfinance institution, with much of the rest of the country still chronically underserved. Finding a way to provide physical access to finance would obviously be a massive, arguably insurmountable task for a country of 122 million people and almost 2 million square kilometres (around eight times as big as the UK).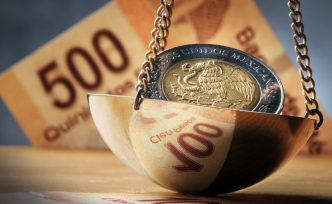 The solution is co-ordinating Mexico's digital strategy with the financial inclusion agenda through the targeted leveraging of new technologies to open up more and more affordable channels through which low income people can access finance.
(The group produced a report with insightful takeaways on what made this process effective and achievable. It should be of interest to those seeking fundamental change to financial inclusion strategy.)
There has been initial success shifting to digital payments using existing infrastructure – namely the 170 million mobile phones in active use in the country. Legislative adjustments by the Ministry of Finance opened up this channel, the use of which increased Mexico's GDP by $8 billion from 2011-2015. The country also recently joined the United Nations-based Better Than Cash Alliance, which found that digitising government payments directly saved $1.3 billion per year.
The World Bank estimates that Mexico's strategy will give an additional 16.2 million adults access to a transaction account and other financial services by 2020. However, that number is just a fraction of the 60.1 million 'opportunities' to do so. More work is needed, Mexico's development is certainly one to watch over the next 4-5 years.