Rewarding great business and the finance that supports it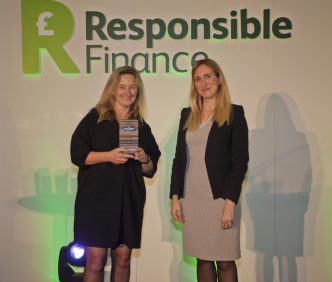 We are delighted to be partnering with the Citi Foundation once again to bring the global Citi Microentrepreneurship Awards to the UK, celebrating the amazing achievements of responsible finance providers and the inspiring entrepreneurs they support.
The awards recognise the economic and social impact of responsible finance providers on the people and places of Britain, and champion the outstanding microentrepreneurs who are creating jobs, services and prosperity in their communities.
The 2017/18 Citi Microentrepreneurship Awards are open for entries now!
Why enter?
Rewards, recognition, communication, sharing great ideas – there are many reasons to enter the awards…
Winners will receive generous prize money! £20,000 for winning responsible finance providers and £7,500 for the runners-up.
Winners will receive widespread recognition and publicity: we'll broker media coverage, interviews and case studies about your achievements.
All shortlisted applicants will be invited to attend the award dinner on 20th March 2018 at the prestigious Glasgow City Chambers where you can meet and exchange ideas with other leaders working in responsible finance.
Entries are restricted to members of Responsible Finance, and so it is a great and unique opportunity to promote your work and your impact. You can also do this by nominating one of your clients for an award.
Why nominate one of your clients?
By nominating one of your clients you – and they – can benefit from the promotion and publicity that the awards generate.
Your clients have the opportunity to win generous prize money: there are four categories for entrepreneurs, each with a prize of £7,500
 If shortlisted, your client will receive a high-quality professionally produced film they can use, giving them superb, valuable content about their organisation.
It is a great way to strengthen your relationship with clients; shortlisted clients will be invited to the awards dinner on 20th march 2018 at the prestigious Glasgow City Chambers.
Find out more about the award categories and how to enter.