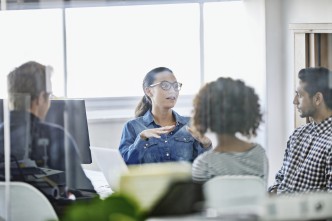 We work closely with a range of supporters,who have a wealth of experience and expertise in the field of responsible finance:
Stuart Field
Stuart Field has been involved in responsible finance since 1992. He has worked for various responsible finance providers in the UK and internationally, managing finance and making loans to social enterprises and small businesses. He currently works as an independent consultant via the social enterprise Alternative Choices. He has carried out member performance assessments for Responsible Finance under Change Matters and CM2 performance frameworks. Recently he has become the only person in the UK with an MA in Social Banking and Social Finance. His dissertation was on financial models for CDFIs in the UK and two of his papers, one comparing government support for banks with that for CDFIs and the other covering regulatory issues for CDFIs, have been published by the Institute for Social Banking. He has contributed to the "Simply Finance" guide to financing co-operatives. Co-operative Enterprise Hub funding may be available for his advice.
Niamh Goggin
Niamh Goggin is a responsible finance and social investment consultant, with experience in civil society, small business, microfinance and personal financial services. She was the first Chair of Responsible Finance (when it was launched as the Community Development Finance Association) and Secretary and Director of the European Microfinance Network. She spent six years managing Charity Bank's Northern Ireland office, raising £2m in capital, £4m in deposits and establishing an accredited Advanced Diploma course in Social Investment for the Third Sector. She also produced their first social impact report, using Theory of Change as the framework for identifying and collating impact data. She worked on Inside Out, Responsible Finance's annual survey, from its inception and developed Change Matters, the Responsible Finance performance framework. She developed and delivered many of the sector's technical training courses. Niamh also managed the first project to identify and map financial exclusion for SEEDA and worked with Experian for the Financial Inclusion Taskforce on their British financial exclusion mapping exercise. She worked with Responsible Finance and ABCUL on a training needs analysis for CDFI's and credit unions for the Growth Fund.
Niamh's areas of expertise include strategic and financial planning, evaluation, social impact, organisational performance appraisal and improvement, development of investment readiness and other training programmes and project management.
ACE Credit Union Services
ACE Credit Union Services is a national credit union trade association which has been in operation since 2001. About 40 credit unions based in England, Scotland, Wales and Jersey, representing over 70,000 members, are currently affiliated to ACE. We hold an annual conference and AGM in different parts of the country so that all credit unions can attend.
Credit unions, or groups working towards starting up a new credit union, can affiliate to ACE and receive a wide range of services. ACE works at grassroots level and its advice, support and training is based on its extensive 'hands on' experience of running credit unions and recognition of the importance of local needs and circumstances when helping credit unions develop.  
Council of Development Finance Agencies
The Council of Development Finance Agencies (CDFA) is the American national association dedicated to the advancement of development finance concerns and interests. CDFA is comprised of America's leading and most knowledgeable members of the development finance community representing hundreds of public, private and non-profit development entities.
Members are state, county and municipal development finance agencies and authorities that provide or otherwise support economic development financing programs, including tax-exempt and taxable bonds, credit enhancement programs, and direct debt and equity investments as well as a variety of non-governmental and private organizations ranging from regional and large investment banks to commercial finance companies to bond counsel, bond insurers, trustees, venture capital companies, rating agencies, and other organizations interested in development finance.
Luton Community Housing
Luton Community Housing Ltd is a small but growing housing association with a strong local identity in the areas in which it works. Its primary aim is to provide homes for people; homes with the highest standards possible within its resources. But, more than this, LCH also aims to provide additional support to individuals where needed whether this is with their housing or additional help and advice.
Social Enterprise UK
Social Enterprise UK is the national body for social enterprise – business with a social or environmental mission. Social enterprise UK:
is the leading global authority on social enterprise

Is the biggest network of social enterprises in the UK

is a strategic partner to 6 government departments and has led public policy on social enterprise for 15 years

Has unrivalled business relationships working with some of the biggest companies in the UK to support social enterprise through their supply chains, people and networks

Has created the world's largest commitment to social procurement through the Buy Social Corp

orate Challenge

 
Street UK
Street UK is an ethical lender based in Birmingham. Its products are designed according to customer needs to ensure it offers a better alternative than doorstep/online lenders, pawnbrokers and expensive high street money-shops.
Street UK's mission is to offer an affordable alternative to high cost providers of credit on a sustainable basis. It has advanced more than £15 million making over 31,000 loans, providing a vital service to customers who would have otherwise been at the mercy of high-cost lenders.
Tripple Consulting
Tripple Consulting is a boutique management consultancy, providing services to the Financial Services industry, with extensive experience of banking projects. It strongly believes in 'Making Banking Better' and this is reflected in the work that it undertakes. Tripple Consulting is regularly involved in projects with the charity and 'not for profit' sector including responsible finance providers, Credit Unions and Cooperatives.
  Tripple's areas of expertise include banking processes, IT projects, money laundering and sanctions / terrorist financing prevention, payments and regulatory change.
Virgin Money Foundation
Virgin Money Foundation is a grant making Foundation committed to supporting the regeneration of local communities across the UK.
Find out more about the benefits of becoming a supporter of Responsible Finance