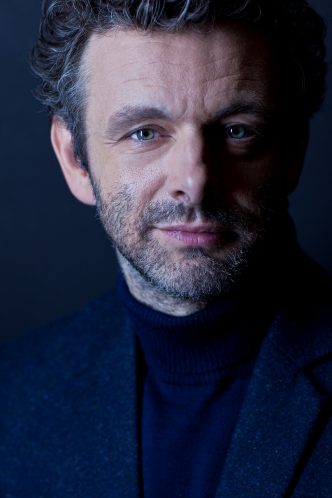 14.02.2018
Conference will address exploitation by high cost credit providers and "how to build a financial services sector that works for everyone"
The stage and screen actor and founder of the End High Cost Credit Alliance, Michael Sheen, is to speak at Responsible Finance's Conference in March.
Sheen, currently filming The Voyage of Doctor Dolittle, will attend the Responsible Finance 2018 event on 20 March in Glasgow to introduce the Alliance and join debates with other panellists and attendees. The Alliance seeks to end the damage caused by high cost credit through taking new and collaborative approaches to tackling changes in regulation, policy, public debate, workforce training and investment in fairer alternatives.
Amid increasing concern about rising household debt and the activities of many high cost lenders, the event will cover practical ideas to create an economy, and a financial services system, that works for everyone. The End High Cost Credit Alliance will help ethical and responsible finance partners compete with high cost providers. Responsible finance providers offer fair finance and other support to individuals, businesses and social enterprises across the UK. They worked with over 55,000 people on low incomes last year, providing a financial lifeline, an alternative to exploitative credit, and helping customers deposit millions into savings accounts. They are also a crucial source of finance for many social enterprises and businesses unable to access bank finance.
Delegates at Responsible Finance 18 will include community lenders, banks, government bodies, social investors, the media, think tanks and other policy shapers.
Sheen is well-known for his stage, Hollywood and television acting career and active involvement with causes to alleviate poverty and injustice. The responsible finance industry works to promote prosperity and address inequality by empowering people to take control of their financial futures.
Michael Sheen said:
"The Alliance aims to take a collaborative approach to the issues around high cost credit and to tackling those who unfairly target the most vulnerable in our society. Collectively and strategically it will be getting behind organisations, providers and initiatives that seek to improve access to fairer credit and support across communities in the UK. The partnership is uniquely placed to take a systems approach to backing what works and investing in new ideas and I am delighted to be able to officially launch the Alliance at the Responsible Finance conference in Glasgow.
"Our message to the public, policy officials and those working so hard to deliver fairer credit is – we agree! Credit is a good thing and can be a really useful tool. BUT, when the system is so unfairly designed to target those who can least afford it we must find ways to step in, present different solutions, show leadership and help those who are trying so hard to deliver a fairer offer. We need stronger alternatives, we need greater public debate, policy and regulation that prioritises fair access and other support when credit isn't the answer."
Jennifer Tankard, Chief Executive of Responsible Finance, said:
"We are delighted that Michael Sheen will be speaking at Responsible Finance 18 to introduce the work of the End High Cost Credit Alliance.
"High cost credit exacerbates household debt problems. Responsible finance providers play a critical role in helping people to access affordable finance, when often their only alternatives are high cost lenders.
"With over 8 million individuals relying on credit to pay for essential household bills, many high-cost lenders act irresponsibly, treat their customers unfairly and prey on their vulnerability. In comparison, responsible finance providers are "mission-driven" social enterprises: they treat customers fairly, only lend to those who can afford to repay, are transparent about the costs of borrowing, and provide supportive services that help customers increase financial inclusion.
"Michael's attendance at Responsible Finance 18 will help to further increase the profile of the vital work done by the responsible finance sector and partners including the End High Cost Credit Alliance."
What next?
The conference takes place on the 20th and 21st March at Glasgow City Chambers. Sheen will be speaking at the event on 20 March and staying to listen to other speakers and participate in discussions. Registration information and full details about the event are here.
The End High Cost Credit Alliance was founded by Michael Sheen in 2017. There are over fifty voluntary members of the Alliance including representatives of think-tanks, universities, media, government, investors, public health, credit experts, trusts, foundations and more. A full manifesto detailing the aims, members and resources of the Alliance will be available publicly from the 20th March 2018.
For media enquiries including requests for press passes to Responsible Finance 18 please contact Jamie Veitch: 07904 272 200, or Jennifer Tankard, Chief Executive of Responsible Finance. Jennifer Tankard is also available for interview.
In 2016-17 access to affordable credit from responsible finance providers helped 55,348 people on low incomes to avoid taking on high cost unmanageable debt. Responsible finance providers also helped their customers to deposit over £3 million into savings accounts in 2016-17.