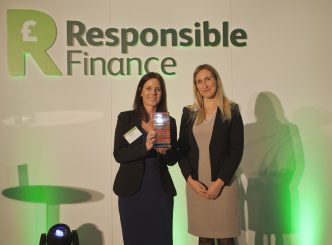 03.11.2017
Recent banking scandals may have caused small business owners to be wary of seeking finance.
The HBOS Reading fraud caused many small businesses – including that of Noel Edmonds – to close. RBS faced huge criticism for the way its Global Restructuring Group GRG treated small business customers. There have been many examples of PPI mis-selling. And just this week, trade unions have warned that some bank staff are being placed under unacceptable pressure to increase SME lending, which could cause reckless lending.
Such controversies make for good headlines.
But of course there are many many people within financial institutions that work tirelessly to help their customers, people who provide a good, responsible service and ensure that they provide appropriate financial products. You just don't hear about them quite so often…
We think it's time to celebrate the unsung heroes of finance – the inspiring individuals who are going above and beyond the call of duty to help customer's access fair and affordable finance.
So what makes for an outstanding lender?
Knowledge, hard work, commitment and honesty are all key ingredients, along with good people skills, being approachable and able to explain things clearly and maybe a good sense of humour.
These are all qualities exemplified by Sandra McLean. Sandra has worked for Glasgow-based lender DSL Business Finance for over 20 years. DSL is part of a national network of responsible finance providers, offering support and advice as well as finance.
Sandra has been responsible for almost 50% of the £10 million lent by DSL to 1,500 businesses and in so doing has helped create over 1500 jobs and sustained over 1500 more.
 "From my first contact with Sandra she was extremely helpful and very informative to what was available and what was required for our funding," said Alyson Low of Alexander Taylor Estate Agents. "She supported my dreams and helped me make them happen.  Throughout my time with Sandra she has always given me invaluable advice and support.  This lady is truly one in a million."
Sharon Shearer of Superior Bathrooms agrees, "I wouldn't be where I am today without Sandra's support through the minefield of opening my business. Sandra gave me the confidence and believed in me when I doubted myself; she is caring, approachable and understanding.  She is a star."
Sandra's dedication to her customers was recognised earlier this year when she won the Outstanding Loan Officer Award at the Citi Microentrepreneurship Awards. She won a trip to the European Microfinance conference in Venice, and received much deserved recognition from peers.
Sandra remains very modest about her award, "When I found out my colleagues nominated me I said what did you do that for. I thought I would never win. I was a bit nervous on the night, but it was really nice. Lots of people came up to congratulate me afterwards. It's nice to feel so appreciated; it gave me a warm and cosy feeling!"
Sandra's passion for what she does is evident. She said, "I've been here over 20 years, and grown throughout that time. I've done lots of different jobs, and no days are the same. You don't quite know how your day will turn out, and there's certainly no time to get bored. We all do a bit of everything and are involved in helping businesses from start to finish."
We are now on the lookout for the next Outstanding Loan Officer – to be crowned at the 2018 Citi Microentrepreneurship Awards.
Perhaps you know someone who fits the bill?
Please send us your nominations!
Sam Collin
Responsible Finance