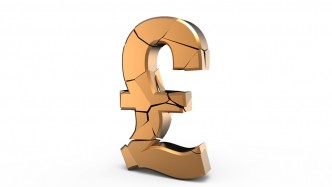 29.11.2017
For many people on low incomes, Christmas is far from a time of cheer. This year, the combination of rising inflation and an increase in interest rates while incomes continue to stagnate will place even more pressure on struggling households. While the Chancellor's budget announced an increase of an apprentices wage from £3.50 to £3.70, it transpires that some employers are paying apprentices as little as £2.00 an hour. For those on low wages, a lack of access to affordable and appropriate finance can compound financial stress.
Millions in the UK are unable to secure access to mainstream finance, paying more for financial goods and services, with less choice, and often exacerbating financial vulnerability and risk. Yet access to the financial system is a key requisite for full and fair participation in today's economy and society.
In contrast to the 30 million 'prime' UK credit cardholders, large numbers of individuals and households are unable to borrow through these mainstream credit channels. This has seen the rise of products and lenders deliberately targeting those on low or precarious incomes, with limited credit histories. The expansion of new forms of lending are generally recognised as the rise of the 'sub-prime lender'. Actively targeting and creating 'non-prime' customer markets, consumers have seen more restrictive terms and conditions, higher interest rates and greater fees which result in two extremes: first, much more expensive alternatives to the mainstream and second, exclusion all together as regulation bears down on excessively high charges, poor lending practices and exploitation of the most vulnerable.
The vision of affordable credit lenders is that in the UK, wherever people live, they should have access to more affordable and appropriate forms of consumer credit, which reduce the cost of borrowing for those outside of the mainstream. And that these are delivered in a fair, respectful and responsible manner that supports financial resilience and reduces financial exclusion.
Beyond the mainstream and non-standard in consumer credit, a third group of providers are 'affordable lenders'. Examples are credit unions – a financial co-operative movement for members with a 'common bond' (locality, employment, etc.) – and responsible finance providers. Jointly these continue to grow, including to both meet the demand from those unable to access mainstream channels and in an attempt to provide affordable, fair and alternative provision, in contrast to many 'non-standard' consumer credit options.
In 2017, responsible finance providers lent £22 million to nearly 54,000 people while helping many of them to open savings accounts, collectively building £3 million of savings. This may look like small sums, compared to the rest of the financial services sector. The responsible finance personal lending sector remains very small, less than ten per cent share compared to the other providers in the non-standard market. But the impact on people's lives and local economies is significant.
Responsible finance providers are ambitious to grow and provide many more people with the opportunity to access responsible finance and save. But there are many barriers to allowing this to happen, including a lack of appropriately priced capital to on-lend; few incentives to attract new investors to invest in responsible finance providers; and little available cash for marketing campaigns to raise awareness.
To tackle these issues, the Oak Foundation has funded Responsible Finance and Centre for Business in Society (CBiS), Coventry University to undertake a research programme to consider how to advance the supply of sustainable and affordable finance products to those excluded from mainstream credit and lending markets. The first stage of this research is now complete with a comprehensive literature review that draws on a range of academic, think tank, policy, advocacy and financial industry reports to provide a historical and literature context to the current market assessment activity of the Financial Conduct Authority (FCA). The review is focused on the position and implications for affordable consumer lending and forms part of a larger programme of work including: an evaluation of the Affordable Lending Portal pilot; case studies and learning from other affordable lending initiatives; and an investigation in to the emergence of 'inclusive credit scoring' approaches.
You can read the literature review here. We will publish the next phases of the research when they are complete.
In the recent budget the Chancellor also gave gloomy projections for growth. For many households there is no reason for financial optimism for many years ahead. This makes it essential that they can access appropriate and affordable financial goods and services. This research will produce a vital road map to how responsible finance providers can increase their operations to meet this need.
Jennifer Tankard
Chief Executive, Responsible Finance