30.11.2017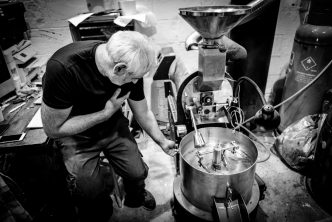 A music equipment manufacturer and retailer; the UK's first purpose built breastfeeding café; a traditional artisan fish smoke house; a social enterprise diverting food destined to landfill to a pay-as-you-feel café; a provider of consultancy to the pharmaceutical and food supplements industry; a hairdresser and an outdoor equipment manufacturer – what do these diverse businesses have in common?
They are all some of the most promising microenterprises in the UK and have been named as finalists in the Citi Microentrepreneurship Awards, funded by the Citi Foundation.
The 16 microentreprises have been shortlisted for four separate Awards. These recognise their business' sustainability; growth; and track record of creating significant social value. The fourth Award is for the Youth Microentrepreneur of the Year.
The Citi Microentrepreneurship Awards are the annual celebration of Britain's microentrepreneurs who have accessed "responsible" business finance. The awards, which launched in 2005, (and in 2013 in the UK) were established by the Citi Foundation to recognise best-in-class microentrepreneurs and celebrate the responsible finance sector and their contribution to national economies.
The finalists are competing for a share of an £85,000 prize pot in this year's awards.
Lee Mannion, social enterprise correspondent for Thomson Reuters Foundation, is one of this year's judges. He said,
"Whether it's the small businesses and social enterprises that continue despite the odds in difficult economic circumstances, the forward thinking lenders who seek to support them or the visionary leaders who see past the bottom line to the communities they exist in, it's always difficult to pick out champions. However, it was pure privilege to be asked to pick from a plethora of uplifting people and companies."
Responsible finance providers have also been shortlisted as finalists for awards covering their impact and their resilience. Responsible Finance providers are a crucial part of the UK's financial sector and the leading financial institutions offering affordable finance to many small and micro enterprises.
The Citi Foundation is committed to supporting and growing the responsible finance sector, as well as youth entrepreneurs through its Pathways to Progress initiative.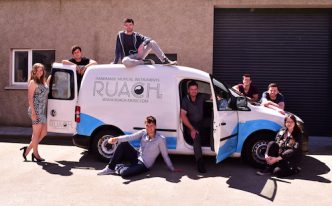 A recent Citi Foundation study, Pathways to Progress Global Youth Survey 2017, found that 69% of young people interviewed dreamt of owning their own business, evidencing a real entrepreneurial appetite among today's youth. One in seven of the UK's adult population now run their own microenterprises.
All of the businesses shortlisted in the Citi Microentrepreneurship Awards, which are delivered in partnership by Responsible Finance and the Citi Foundation, have benefited from an affordable loan from a responsible finance provider and have contributed towards local economic growth in the UK.
According to Jennifer Tankard, Chief Executive of Responsible Finance: "the advice, mentoring, business support and skills development that responsible finance providers offer to their client businesses and social enterprises is just as important as the finance they provide."
Bob Annibale, Global Director, Citi Inclusive Finance and Community Development, said, "Every year the Citi Microentrepreneurship Awards celebrate the innovation and talent of UK microentrepreneurs and responsible finance providers. The quality of applications was very high this year, and the finalists represent some of the best emerging microentrepreneurs in the UK who have enriched their local economies and communities.
"It is also important to recognise the integral work of responsible finance providers, who for many SMEs and individuals are the lifeblood of their businesses and households. Our responsible finance finalists have gone above and beyond to support their clients and communities and we are proud to support them through the Citi Microentrepreneurship Awards."
The Winners will be announced at an Awards Ceremony on 20 March 2018 in Glasgow.
The Finalists in the Citi Microentrepreneurship Awards are listed in alphabetical order for each category:
Growth Award finalists:
Social Enterprise Award finalists: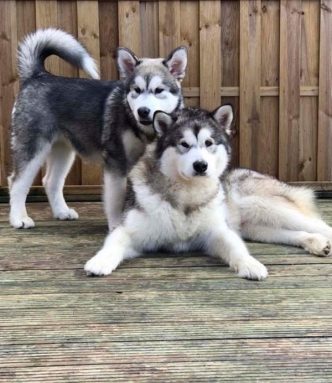 Sustainability Award finalists:
Young Entrepreneur Award finalists:
Responsible Finance providers have been shortlisted in two Awards for their institutions and two for their staff. Finalists (in alphabetical order):
Impact Award finalists:
Enterprise Loans East Midlands, East Midlands
Financing Enterprise, London
Robert Owen Community Banking, Wales
Wessex Resolutions CIC (WRCIC), South West of England
Resilience Award finalists:
Key Fund, Yorkshire
Lancashire Community Finance, North West of England
Let's Do Business Finance, South East of England
Moneyline, North West of England
Responsible Finance Leader Award finalists:
Sean Dennis, Deputy Chief Executive, Let's Do Business Finance
Lisa Greenhalgh, Director and Chief Executive, MISF
Eric Munro, Director of Community Banking, RBS Social and Community Capital
Steve Walker, Chief Executive, ART Business Loans, West Midlands
Outstanding Loan Officer Award finalists:
Nicola Cosgrove, DSL Business Finance Ltd
Paul Humphray, MISF
Xiao Liu, Business Finance Solutions
Alex Mearns, Business Finance Solutions
The Winners will be announced at the Awards Ceremony on 20 March 2018 in Glasgow.