10.10.2017
Small businesses and the entrepreneurs that create and grow them are the backbone of the UK's economy. Many people dream of running their own business but it requires a leap of faith to follow the dream and make it a reality.
A recent Citi Foundation study, Pathways to Progress Global Youth Survey 2017, found that 69% of young people interviewed dreamt of owning their own business, evidencing a real appetite among today's youth. One in seven of the UK adult population now run their own microenterprises and the number of microenterprises in Britain continues to grow.
But the obstacles to becoming a successful entrepreneur are significant. Having an innovative idea, understanding the market and competition, finding suppliers and customers and accessing affordable and appropriate finance are just some of the necessary ingredients.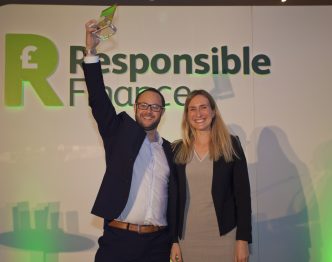 Ben Treleaven and Gregg Curtis have shown great drive and determination in overcoming such obstacles. They started ISO Spaces in 2013 after spending 10 years working in finance; they wanted to work with something tangible, and actually create a physical product for people. ISO Spaces recycles shipping containers to create high-quality business and event spaces and social housing. The business now employs 20 staff in Truro, Cornwall.
Meanwhile, Adam Weisman started his business, Clayworks, after two years of research in his garage and at the University of Bath. He developed an innovative sustainable plaster, which provides a toxin-free alternative to conventional plasters.  It has proved popular with international designers and architects and also features in restaurant chains Nando's and Wagamama.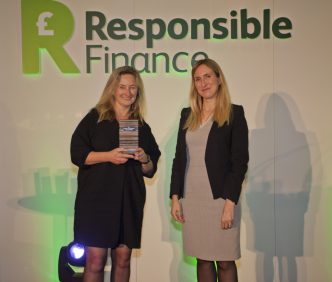 Both these businesses were funded by responsible finance providers, have created jobs, supported local economic growth and demonstrated British innovation. And they were both winners at the Citi Microentrepreneurship Awards 2016/17.
The Citi Microentrepreneurship Awards were established by the Citi Foundation in 2005 to recognise best-in-class microentrepreneurs and responsible finance providers and celebrate their contribution to national economies. The Citi Foundation is committed to supporting the responsible finance sector, as well as youth entrepreneurs through its Pathways to Progress initiative.
Invitations for the Citi Microentrepreneurship Awards 2017/18 are now open. Entrants will compete for a share of an £85,000 prize pot. To be eligible to enter the awards, which are delivered in partnership by Responsible Finance and the Citi Foundation, a business must have benefited from an affordable loan from a responsible finance provider and have contributed towards local economic growth in the UK.
Responsible finance providers – a crucial part of the UK's financial sector and the leading financial institutions offering affordable finance to many small and micro enterprises – can also apply for awards, covering their impact and their resilience. Awards will also be given to the Loan Officer of the Year, and an industry leader.
It is currently Good Money Week, so an excellent time to celebrate the impact that responsible finance is having across the country.
You can find out more about the Citi Microentrepreneurship Awards and apply here.
Winners of the awards will be announced in March 2018. We will be celebrating the hard work, the determination and the belief of Britain's entrepreneurs that are running successful businesses. By showcasing their achievements we hope to inspire others to follow their dreams.
Jennifer Tankard
Chief Executive, Responsible Finance