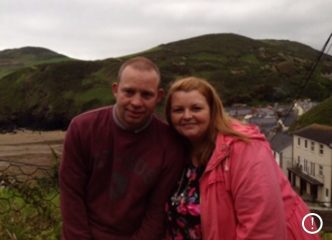 Claire and Kevin Richards both had normal jobs until a few years ago when Claire developed a serious health condition which left her unable to walk for over a year. She lost her job and in the end Kevin gave up his to look after her. It was not long before they were struggling to survive on benefits.
When their daughter got a place at a prestigious university, the couple wanted to ensure that she could afford to go. So they began selling their furniture and other smaller items to raise funds. They discovered that they were quite good at it – and so tested on a very small scale buying items and selling them on, from their home and selling on EBay. They began to make some money and realized they had a good "eye" for picking out good pieces and in some cases restoring them.
They decided to try to make a business from it. And things have gone well.
They have now moved into a large unit in Swansea and Purple Shoots has helped them with a loan for signage, upgrading their van and more stock to build up what has already begun to be a successful business.
Their business is called The Furniture Den and offers a range of large and small furnishings from all eras, including some antiques. Claire and Kevin are no longer on benefits.