The number of business start-ups reached a record high in 2016 – with over 650,000 new businesses started in the UK.
So what makes over 1,700 people decide to set up in business every day?
Being your own boss and having the freedom to work in an area you care about makes it an attractive option for many. Energy, creativity and determination are all key ingredients for a successful entrepreneur.  And passion is vital.
These were all on show at the recent Citi Microentrepreneurship Awards, which celebrated the diversity and talent of Britain's entrepreneurs.
Four entrepreneurs walked away with the top awards, and they all showed great passion and drive. They have all worked hard to create thriving businesses.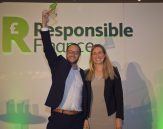 Ben Treleaven and business partner Gregg Curtis decided to set up ISO Spaces to recycle shipping containers and create high-quality business and event spaces and social housing. Turnover quadrupled in just two years and the business now employs 20 staff in Truro, Cornwall. Ben explains:
"We started ISO Spaces back in 2013 after spending 10 years working in finance, we wanted to work with something tangible, and actually create a physical product for people, where we could bring high end design to a utilitarian product.
"Gregg and I have always focused on sensible financial management of the business, whilst utilising all available funding, along with a lot of initial personal investment. We have always looked to re-invest profits back into the business, to improve our facilities, infrastructure and most importantly our staff. We are huge believers that you have to invest in high quality people to drive growth."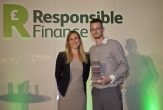 Meanwhile, Brett Weller started his business when he was just 22 – an amazing achievement that was recognised by the Young Entrepreneur Award. Brett has always had a love of animals and turned his hobby into his livelihood when he set up Brett's Pets – a pet shop based in Chorley that now also houses a vet's surgery. Brett said:
"There are so many reasons we opened but our initial aim was to provide other pet lovers with a better service, including more accurate information about their pet and greater aftercare."
Brett discovered there was great demand for healthy, friendly animals, and his business is going from strength to strength, and has offered countless work experience placements to other young animal enthusiasts.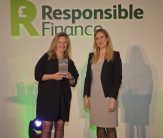 Adam Weisman started his business after two years of research in his garage and at the University of Bath. He developed an innovative sustainable plaster,  which provides a toxin-free alternative to conventional plasters, and that has proved popular with international designers and architects and also features in restaurant chains Nando's and Wagamama.
Adam's passion for his product is clear:
"We started Clayworks out of a deep love of building with natural materials. We spent ten years building and plastering with clay as contractors before we launched our product. Our mission is to introduce the mainstream building industry to more healthy and sustainable building materials.
"We were absolutely thrilled to win the award. What an honour it is to be recognised for doing something that one truly believes in."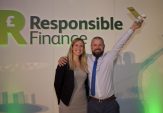 Another entrepreneur who has put his energy and hard work into something he believes in is Nathan Taylor. Nathan picked up the Social Entrepreneur Award for his work to establish The Gingerbread House – a community space and library in Lincolnshire. Nathan says:
"In 2014 we were notified that our local community Library was closing, we formed a group and decided to request that we take the library on and fund it without council funds via an onsite tea room, which quickly expanded into other community ventures such as coffee mates (a local ladies group), kids clubs and art clubs. We quickly became the centre of Humberston and locally known as the heart of Humberston."
As well as becoming a great, active community resource, the Gingerbread House became financially self-sustaining within six months.
All the entrepreneurs have something in common, besides their passion for developing a successful business that supports local employment. They all took an affordable loan to get things up and running. When no other sources were available, they all turned to responsible finance providers – local sources of finance specifically designed to help when others can't. There are 50 responsible finance providers around the country which last year supported the creation of 8,200 new businesses.
The Citi Microentrepreneurship Awards, delivered by the Citi Foundation and Responsible Finance, also celebrated the achievements of these responsible finance providers, which are seldom in the spotlight. The awards recognised the significant contribution of lenders such as Fair Finance and Co-operative and community Finance to their local economy.
The recognition gave all the award winners a chance to reflect on their achievements. Ben of ISO Spaces commented, "Winning the Citi Microentrepreneurship award for growth was something we are all really proud of as a business. Having our efforts recognised with this award is fantastic."
Brett of Brett's Pets added, "We are just an ordinary animal loving family who truly enjoy doing the work we do – Never in a million years did we expect to win a national award!"
Source of statistics: