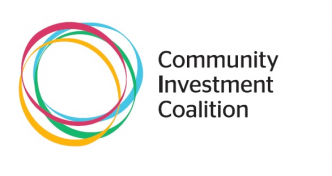 A new report from the Community Investment Coalition (CIC) is calling for radical action to tackle local debt 'hot spots' across the UK.  The report, 'The Distribution of Consumer Credit Debt in Leicester' specifically looks at local debt hot spots in Leicester. It finds that Britain's household debt problem has a local dimension with communities with high concentrations of lower income, younger and households living in rented housing more likely to experience problem debt. This concentration of household debt reduces household consumption and so constrains local economic growth.  Over-indebtedness is also associated with poor health and negatively impacts on children living in debtor households.
The report calls for a range of action, including: the need for the main retail banks to release better lending data to create a comprehensive picture of household indebtedness at a local level; the FCA to conduct an analysis into how well competition is working within the financial services sector to meet the needs of lower income households; and for local authorities to engage with the main retail banks to discuss how best to address local debt 'hot spots'.
Commenting on the finding, report author Damon Gibbons from the Centre for Responsible Credit said:
"Our recent report 'Britain in the Red' showed total unsecured debt for UK households (which includes credit cards, payday loans and student loans, etc., but not mortgages) rose by £48bn between 2012 and 2015 to reach £353bn. But this is not evenly shared across UK households. Debt hot spots are found in lower income communities and those with a higher proportion of young people and those living in rented accommodation. The impact of household debt is well evidenced resulting in poorer health and financial exclusion. It is essential that we have both the data to better understand the nature and location of the debt hot spots to support effective solutions to tackle it."
Jennifer Tankard, Director of the Community Investment Coalition (CIC) said:
"In 2013 the British Bankers Association (BBA) and Council of Mortgage Lenders (CML) voluntarily published net total lending data by Postcode Sector for Great Britain, placing the UK at the forefront of international efforts for greater transparency to support financial inclusion. It was hoped that the data would help to assess local lending markets and the gaps within these, supporting the development of targeted solutions to fill the gaps, for example, scaling up responsible finance providers. But as the report recommends, that data requires significant improvement before this can happen. The FCA also has an important role to play and needs to do more to ensure competition within the financial services sector meets the needs of lower income households."
Ben Hughes, Interim Chief Executive of Local Trust which funded the report said:
"At Local Trust, we recognise the need to better understand patterns of local indebtedness. Knowing who is affected, in which areas and how, enables a more coordinated response and allows for better targeting of resources at areas and communities facing greatest need.
St Matthews in Leicester, a Big Local area, have made it a priority to help residents avoid over-indebtedness and to support the development of credit union provision.  We know that it's possible for communities to take positive steps like this to tackle financial exclusion, with the support of lenders, community finance organisations and local authorities.
As this report shows, debt levels vary, even between neighbouring areas, and where there are particularly high levels of household debt, it's going to be harder for people to get on a more secure financial footing. This report shows the need for robust and comprehensive data on debt 'hot spots', so that more communities, local authorities and lenders can work together to find solutions."
Find the report here: http://responsiblefinance.org.uk/report-the-distribution-of-consumer-credit-debt-in-leicester/