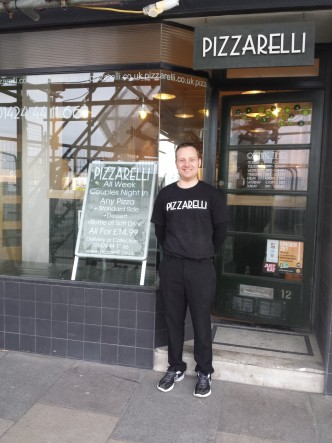 New research reveals 45,000 people finding real alternative to payday lenders
02.11.2015
Rapid growth in alternative lenders market in 2015:
45% rise in loans by growing network of responsible lenders
10,000 new businesses and 25,000 jobs created
45,000 people find ethical alternative to payday lenders
The ethical loans market, seen as a real alternative to traditional banking, has experienced a rapid rise over the last year, with over £250 million of loans creating 10,000 new businesses and 25,000 jobs across the UK. That's according to new research by Responsible Finance, the membership organisation for ethical lenders.
The research reveals that this has been a record year for the responsible lending market, with a 45% rise in lending to small businesses, social enterprises and local communities. The findings show that for every £1 lent by ethical providers, £7 of value is added to the economy. The research also highlights that over 45,000 people used ethical loans as an alternative to high interest payday loans.
Responsible Finance predicts that its members will lend a further £1.9 billion by 2020, supporting 75,000 more businesses and helping 360,000 more people avoid high interest lenders.
Ben Hughes, Chief Executive of Responsible Finance said:
"We know that too many people can't access affordable and fair finance, denying them economic and social opportunities. Responsible lenders are combatting this by investing in record numbers of people, places and businesses. In the last year they have delivered over £250 million in loans across Britain's towns and cities, which is creating opportunities, boosting enterprise and fuelling growth.
It is absolutely vital that the Government continues to support this new and developing industry so that its many social and economic benefits continue."
A government small business survey showed that nearly 40% of SME's trying to access finance experience difficulty, and this rises to 48% if they are trying to get a bank loan. Responsible Finance, formerly known as the Community Development Finance Association (CDFA), is concerned that the growth of ethical lending may be put at risk as support from the Regional Growth Fund comes to an end.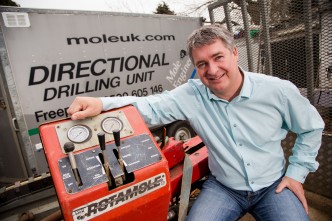 David Furlong, whose engineering business received a £75,000 loan from Merseyside Special Investment Fund (MSIF), says the loan enabled him to expand and win a £1million contract.
"Despite having a good business track record we couldn't raise the funding we needed from the banks. We approached MSIF and they were supportive from day one. We could not have grown the business without their funding."
"Access to finance is a critical issue for businesses like ours, and I sincerely hope that MSIF can support thousands more businesses for years to come."
Entrepreneur James Norris started out as a pizza delivery boy. He is now the owner of his own growing pizza company, Pizzarelli, in East Sussex.
"I've come a long way since I started delivering pizzas from the back of a van. I worked my way up through the business, but always had the ambition to be my own boss. When the opportunity came to set up on my own I jumped at it, but the bank wouldn't help and it nearly all fell through. Thankfully, Let's Do Business Finance was really supportive and provided a loan of £35,000 to get things up and running. I've just opened my second branch in Worthing, have taken on 25 staff and have plans for a new restaurant."
Stockton-based Five Lamps offers ethical loans and advice and Chief Executive Graeme Oram says demand is growing:
"There are thousands of people in our communities whose lives are blighted by high cost unaffordable credit from lenders who act irresponsibly and treat their customers unfairly, preying on their vulnerability. At Five Lamps we are tackling this by providing responsible, ethical loans and advice to local people. We are showing that there is another way to lend, a way that creates hope and opportunity. Since 2007 Five Lamps has supported over 10,000 businesses; made over 4,500 business loans and over 60,000 unsecured personal loans."
[1] Small Business Survey 2014: SME Employers (March 2015), Department for Business, Innovation & Skills.