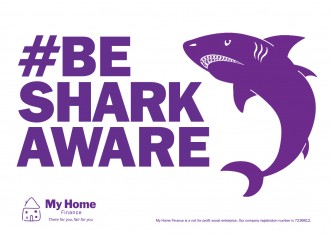 94% of people introduced to a loan shark by friends or family – new campaign introduces safe, affordable lenders
Two pieces of research have been launched today, highlighting the dangers of loan sharks and illegal lenders. As consumer demand for short-term credit is set to increase, there are fears from across the finance and advice sectors that vulnerable people are turning to unscrupulous and illegal sources.
The Consumer Finance Association, the trade body for payday lenders, highlights a 70% reduction in access to short term credit following the introduction of new consumer credit regulations. These regulations are designed to curb excessive interest rates and charges, ensure proper affordability checks are carried out and protect borrowers from exploitative practices.  So surely a good thing? The CFA argues that these restrictions have actually put consumers at more risk, and the consequences for millions of families must be considered.
They are certainly right about the need to ensure that appropriate and alternative sources of credit need to be made available, and that loan sharks pose a very real danger.
But going back to payday lenders is not the answer.
There are alternative, affordable sources of credit available – from our members (community development finance institutions).
Today we're backing the Be Shark Aware campaign – highlighting the perils of loan sharks and showcasing the ethical alternatives that can help.
CDFA member, My Home Finance, has launched the anti-loan shark campaign in response to the growing number of low-income households turning to illegal lenders when they are in desperate need of money. But these consumers are often unprepared for the extortionate amounts they have to repay. Loan sharks have been known to charge 719,000% interest.
Tess Pendle, CEO of My Home Finance who is leading the Be Shark Aware campaign said;
"In life, there are times when people need money urgently – it can be when their car needs new tyres or if their washing machine breaks down. Some people are able to save money which they can access in an emergency but with over 10million in the UK who are financially excluded, there are many people who do not have savings that they can fall back on. These individuals sometimes resort to desperate measures but we need to tell everyone that there are alternatives to borrowing money from a loan shark."
New research launched today by the Be Shark Aware campaign shows that it is often a friend or family member (94%) that introduces someone to a loan shark. With over a third of people taking a loan out through informal means in the last year, there is a huge number of illegal lenders across the country preying on those who are in financial need.
Whilst many people (39%) think loans from informal lenders are quite easy to get, only 14% of people feel in control of their finances after taking out such a loan.
Sadly, the research also reveals that after people have borrowed money from a loan shark, over a third (38%) have had to resort to selling their belongings to keep up with the repayments. Around a third (32%) have had to go without food or household essentials, whilst nearly 1 in 5 have had to take out a further loan to juggle repayments.
There are many social enterprises, like My Home Finance, across the country from which people can access loans at affordable rates. This ensures that borrowers can remain in control of their finances. To find an affordable lender near you visit www.findingfinance.org.uk
For more information about the Be Shark Aware campaign and My Home Finance visit www.myhomefinance.org.uk