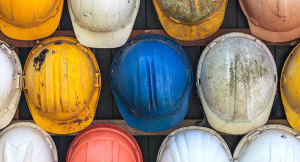 19.06.2015
What would make your community a better place: a vibrant high street, more jobs, improved services, green spaces and a thriving local pub? The government introduced the Community Rights (Localism Act 2011) including neighbourhood planning laws and the Community Right to Bid giving you more of a say in your local area, and there are many more ways you can get involved…
The My Community advice service and network run by Locality and partners has been set up to help you:
Decide what happens to local buildings, land, services and the economy
Have an influence over the future development of your area
Connect with like-minded people
Neighbourhood Planning and Community Buildings
If you want to have a say over where new homes, shops and offices are built or what new buildings should look like – you need a neighbourhood plan…
A neighbourhood plan is written by local people who know and love the area and includes planning policies – watch this short neighbourhood planning film to get started.
Ferring Parish Council started a neighbourhood plan so that they could help decide the location of new houses and keep their only green space. They used Community Right to Build Orders within their Neighbourhood Plan.
Community Right to Build Orders can also be used independently for example if your neighbourhood needs affordable housing or other community buildings – it's a straightforward process, you won't need to seek permission from your local planning authority.
Find out more about support available.
Community Ownership and Management of Assets
The Community Ownership and Management of Assets programme supports partnerships between local public bodies (such as local authorities) and community groups (including parish councils) to develop multiple asset transfer or single, ground breaking asset projects.
Projects accepted onto the programme include a bowling green, swimming pool, playing fields, market house and Grade II listed castle with 200+ acres of land!
There are other ways of bringing local land and buildings into community ownership including through the Community Right to Bid. The Community Right to Bid allows communities to nominate land or buildings to be added to a local list of Assets of Community Value by their local authority. If the listed asset comes up for sale, local community groups can 'pause' the sale for a period of time in order to raise the finance to make a bid to buy it.
Find out what support is on offer – visit the website.
Our Place and First Steps
Following a successful first year of Our Place connecting local people and public service providers in the design and delivery of public services, the new programme introduces First Steps (delivered by CDF). First Steps helps small community groups develop action plans to improve their neighbourhoods.
Our Place is supporting even more areas to set out their vision and priorities, including the potential cost benefits and efficiency savings.
We've learnt a lot from the previous programme. Some of the priorities addressed by areas are around health, crime, unemployment and social isolation. Ventnor Town Council in the Isle of Wight aims to reverse the problems of deprivation. Wye and Hinxhill parish council is tackling the concerns of an ageing community working closely with Kent County Council.
Find out more about how you can get involved – visit the website.
Community Economic Development
The new Community Economic Development programme helps communities work together to shape their economy for the benefit of local people. This could be focusing on food, housing, finance, energy or other local opportunities.
Some ideas of what could be achieved:
Set up a co-operative programme on energy efficiency to save money
develop a rural broadband co-operative
promote community-led housing and local spending
Work together with key organisations, residents, local business and public sector organisations to develop the best ideas.
Find out more with resources, tips and guidance – visit the website.
What to do next?
If you're passionate about your community – look through our free resources, get advice and learn from others who have achieved great things.
Work together to make your area a better place to live!
Visit the My Community website and find out how you can join the My Community Network to meet others including the Champions and even become a Champion yourself.
My Community Partners
Lot 1 Advice and Networks: led by Locality and the Community Development Foundation, in partnership with the Local Government Association, NALC, NAVCA and Anthony Collins
Lot 3 Our Place and First Steps: Led by Locality in association with the Community Development Foundation, Local Government Association, NALC, Community Matters, New Economy, Pro Bono Economics, Anthony Collins, Civic Voice, Ubele, Voice4Change, Eden Project, Community Organisers, University of Brighton, Commonplace, Knightstone
Lot 4 Community Economic Development: led by Cooperatives UK, in partnership with Locality, Community Development Foundation, CDFA and NEF
Lot 5 Community Ownership and Management of Assets: led by Locality in partnership with the LGA, NALC, Community Matters, Plunkett Foundation, CAN, Ubele, Voice4Change, Civic Voice, Shared Assets, Oxford Brookes University, Knightstone and Anthony Collins
Lot 6: Neighbourhood Planning and Community Right to Build: led by Locality in partnership with AECOM, RICS, RTPI, CABE, Eden Project, Witton Lodge, Urban Vision, Triformis, Commonplace, University of Brighton, Self-help Housing
By Clare Roebuck, Locality