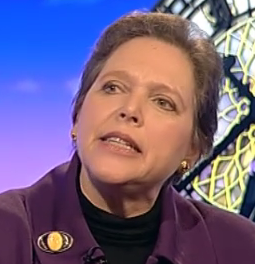 15.11.2012
The Government has made a commitment to collate and publish bank lending data on a postcode-level basis – and says legislation will follow if "negotiations with industry fail to deliver."
The Financial Services Bill is at report stage in the House of Lords. On Monday night Peers debated proposed amendments including amendment 28A, (nicknamed the "CRA amendment" in a nod to the Community Reinvestment Act of the USA).
Proposed amendment 28A called for holders of banking licenses to "publish relevant data each quarter, by post code, including the total amount of lending to small and medium sized enterprises."
This was supported by Lord Sharkey, Baroness Kramer, Baroness Hayter and the future Archbishop of Canterbury, the Bishop of Durham, all of whom spoke passionately about the need for disclosure.
Speaking on behalf of the Government, Lord Newby commented (emphasis added by CDFA): "In responding to an earlier amendment, I said that the FCA would necessarily need to gather data from industry to understand what existing provision there was and whether it met the needs. But we need to make proper provision for any data requirements. Normally, that is in the FCA's rulebook, or covered by commitments made by industry to provide and publish relevant information, working through trade bodies as appropriate. Ideally, we would not need to legislate to make that happen.
"Let me be clear on our position: the Government agree that we should be able to see where provision is lacking, particularly where there are areas where bank lending is simply not being offered or getting through. Getting this data in the public domain will help to crystallise the problem, and what should be done about it by industry and by the Government if necessary.
"I can confirm today that we will be working with industry, through the British Bankers' Association and other interested parties, to get a commitment from the banks that they will publish more granular data. This will build on the work that industry is already doing and will deliver publication of the kind of data that all sides of the House clearly want to see. The members of the business lending taskforce already publish subregional aggregated lending data on an annual basis. While this is a good first step, I think we all agree that it is not enough. Therefore, we will work with industry to collate and publish lending data that is disaggregated by institution and presented on a postcode-level basis.
"The Government will take this forward as an urgent and pressing matter. In reiterating our commitment to make progress in this area, I confirm that should our negotiations with industry fail to deliver – I sincerely hope that that does not happen – the Government will introduce amendments to the Banking Reform Bill."
Concluding the debate around this amendment, Lord Sharkey welcomed the commitment to the publication of disaggregated, postcode-level data and commented "although I hope we will be able to get a satisfactory voluntary agreement on this, I am enormously encouraged by the Government's firm commitment to legislate should this not be the case."
CDFA's chief executive Ben Hughes said: "We know that 370,000 businesses, 3,300 social enterprises and 3 million individuals are 'financially excluded' – they can't access mainstream financial services. Community finance providers – locally based, ethical and affordable lenders – could meet the needs of many of these excluded customers.
"Full disclosure from credit providers across all lending markets is vital, so that we can understand exactly where the gaps or market failure are. We welcome the Government's commitment to get postcode-level data published and will watch progress with great interest."
Financial Inclusion amendments
Meanwhile, proposed amendment 27 to the FSB, for the "Financial Conduct Authority to 'have regard' to financial inclusion issues" was accepted and Lord Newby confirmed what this will mean:
"In support of the new amendment, the FCA will need to undertake, where appropriate, an assessment of whether consumers have access to products and services that meet their needs. In order to do this, it will necessarily gather data from industry on existing provision and work with relevant organisations to understand what problems with access actual and potential consumers are facing."
Proposed amendment 61A, for the FCA "to conduct an assessment as to how well markets are meeting the needs of businesses and households in lower income communities, and include this in their annual report," was withdrawn after Lord Newby commented:
"having agreed earlier today that we want to require the FCA to obtain and publish these data, obviously we have considerable sympathy with these amendments to the extent that they seek to flesh out how that remit should be undertaken. However, that is the end of the good news because we think that the amendments are in part unnecessary and in part inappropriate because they are too prescriptive.
"We believe that there is no need for a specific provision relating to the annual report for the FCA because in paragraph 11(1)(b) of Schedule 3 we state that the annual report must cover, 'the extent to which, in its opinion, its operational objectives have been advanced.'
"Given that in a series of amendments today we have strengthened the role of the FCA in looking at disadvantage and making that a new area where the FCA has a very specific responsibility, it will have to report in those areas in any respect."
Social Investment amendments accepted
Other amendments which support social investment were accepted. These had been strongly campaigned for by the Social Investment Forum and will recognise the distinct regulatory treatment needed to aid the growth of the UK social investment market. They will build on amendments proposed by Lord Phillips earlier this year, which aimed to kick-start a culture-change in the way UK financial regulators regard the social investment market.
What next?