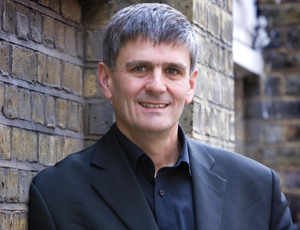 24.09.2012: Press release and comment
British Business Bank must make use of institutions already delivering real support – and real money – to stretched micro enterprises and smaller businesses
As Business Bank announced, community finance chief welcomes sentiments – but says "new body must work with community finance providers or starved small businesses won't benefit."
The Chief Executive of an umbrella group for locally based community finance providers today welcomed Vince Cable's announcement of £1bn backing for a British Business Bank – but said the initiative risks excluding support for the smallest businesses that need financing the most.
Ben Hughes, of the Community Development Finance Association, said:
"Sole traders, micro-enterprises and small businesses, which make up 95% of Britain's businesses and provide a third of the UK's employment, have very different needs from their larger counterparts and continue to struggle to access affordable credit. The British Business Bank looks to be another initiative which will benefit larger SMEs but could ignore the needs of the many – over 60% – of smaller firms who are finding that finance is unaffordable.
"The British Business Bank must make use of locally-based organisations like community development finance institutions (CDFIs) who specialise in delivering financial support to sole traders, micro enterprises and smaller SMEs."
In order to maximise the impact of the business bank to ensure access to credit for all businesses in need, including the smallest, the CDFA recommends:
direct fund allocations of some of the capital underwritten by the new bank to CDFIs. £100 million – just a small part of the British Business Bank capital- could create about 20,000 jobs if it was delivered to businesses through our member community finance providers.
investments in business development support to get more small businesses investment-ready
support to build the infrastructure of the community finance sector further.
Ben Hughes continued:
"I look forward to discussions with Mr. Cable and his team about how CDFIs – who last year delivered £30m in community finance to small businesses, creating and protecting around 8,300 jobs, can help deliver British Business Bank finance to the micro-enterprises and small businesses who need it most."
ENDS.
1. Ben Hughes, CDFA's chief executive, is available for interview. Contact Jamie Veitch: 07904 272 200
2. Community finance providers – ethical alternatives to mainstream banks – lent £200m to UK businesses, charities and social enterprises and households in the last year, serving over 33,000 customers. Enquiries from SME's soared by 150% last year.
3. Community finance providers are creating and protecting more jobs, whilst generating significant outcomes and impacts within their communities. Yet current policy and funding regimes demand that they deliver more with less.
4. CDFA is the membership association for community development finance institutions (CDFIs).  CDFIs lend money to businesses, social enterprises and individuals who struggle to get finance from high street banks and loan companies.  They help deprived communities by offering loans and support at an affordable rate to people who cannot access credit elsewhere.
5. Vince Cable, Secretary of State for Business, Innovation and Skills, is speaking at the CDFA's annual conference, Community Finance  > Forward Thinking, on 4-5 October. Press places are available – please enquire to jamie@veitch.org.uk